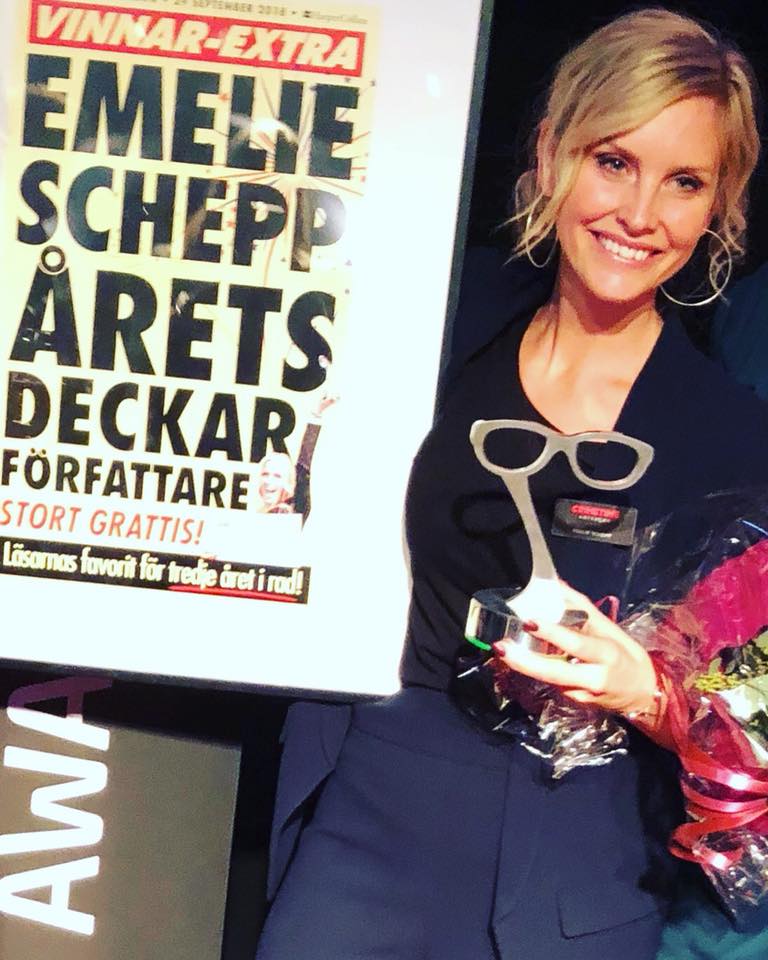 Crime Writer of the Year 2018
Jury's motivation:
"Emelie Schepp scoops the CrimeTime Specsavers Readers' Choice Award for the third year in a row. Readers were first allowed to vote freely, based on a longlist of Swedish crime authors. After the first round of votes, the ten authors with the most votes were shortlisted. Readers were now allowed to cast their votes again but this time only on one of the ten remaining authors. And Emelie Schepp was once again the person who received the most votes, winning the award for crime author of the year!"
– To be praised by your readers is the best things there is. I am so incredibly grateful to everyone who voted for me again this year! Says a moved Emelie Schepp.
Emelie Schepp won the CrimeTime Specsavers Readers' Choice Award in 2016, 2017 and 2018. She has released four books in the series about district attorney Jana Berzelius. The books have sold over one million copies, been nominated for the Grand Audio Award and become bestsellers in several countries. Are you Sleeping, the fifth book in the series, will be published in Sweden in March 2019.
About the prize:
Readers nominate and vote for their favourite! The author must have been active for at least five years and published at least one book in 2017-2018. Other nominees were: Camilla Läckberg, Mari Ljungstedt, Anna Jansson, Stefan Anhem, Caroline Engvall and Dag Öhrlund.
About the Crimetime Specsavers Award:

The Crimetime Specsavers Award was established in 2015 by the Crimetime Gotland Crime Festival, with Specsavers Sweden the main sponsor. The purpose of the prize is to promote crime literature and get more readers to discover Swedish crime.
For more information and press pictures contact Henrik Schepp, This email address is being protected from spambots. You need JavaScript enabled to view it.