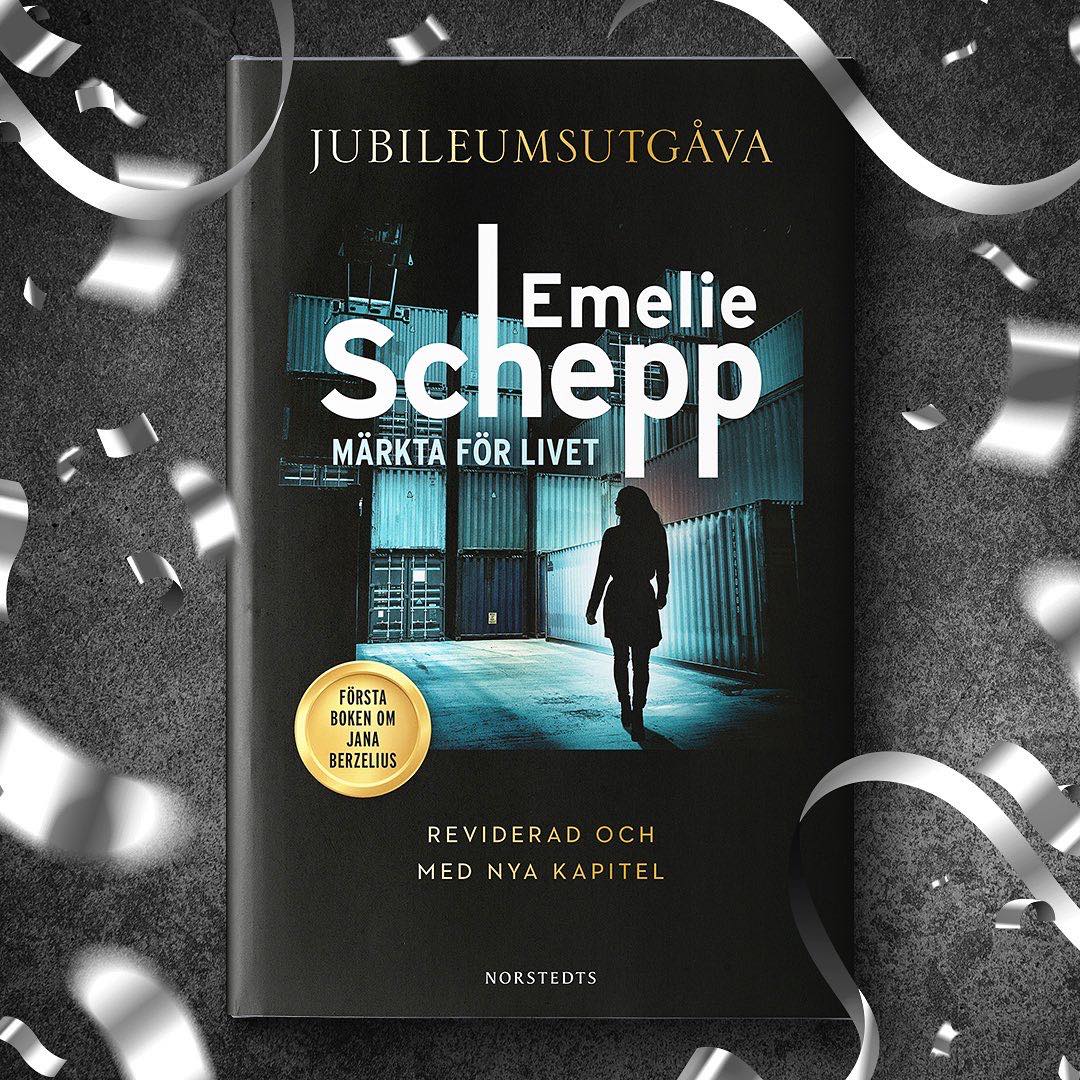 I'm celebrating 10 years as a writer! 🌟🌟🌟🌟🌟🌟🌟🌟🌟🌟
In 2013, I published my first book Marked for life on my own publishing house. At the time I had no idea what to expect. Nor that I would get to spend so many years with Jana Berzelius. In 2023 we will celebrate ten years together. Then an anniversary edition will also be released where I have sharpened the story and added new chapters. So I have rewritten and rewritten, and created an even more exciting book, with a faster pace and a sharper plot. Also, I've tweaked into a character 😉. It's been a pleasure to work through the story again and I'm so glad I took the plunge on it ten years ago. But what matters most is all of you readers. I therefore want to take the opportunity to say thank you to everyone who has approached me over the years in all stores, markets, squares and fairs. Who bought, read and recommended my books to others. Liked, sent messages, wrote nice comments and cheered on.
Thank you for being with me on my journey with Jana ♥️ It means everything!
The book will be released on February 17 in Sweden, but you can already order a signed copy at Adlibris at an anniversary price as well! 🥳
You come directly to Adlibris by clicking on this link: https://www.adlibris.com/.../signerad-markta-for-livet...