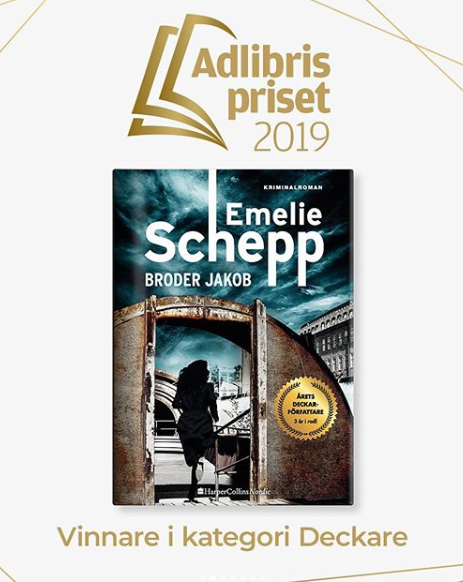 Emelie Schepp and 'Are You Sleeping' winner of the Adlibris Prize 2019!
We are delighted to announce that Emelie Schepp is the winner of The Adlibris Prize 2019 in the Crime genre with 'Are You Sleeping', the 5th book in the Jana Berzelius series.
The Adlibris Prize was founded 2019 to pay tribute to the authors' capacity of enriching our lives with their stories. One of the genres is crime and the winner is chosen by book lovers around Sweden who have voted for their favorite author.