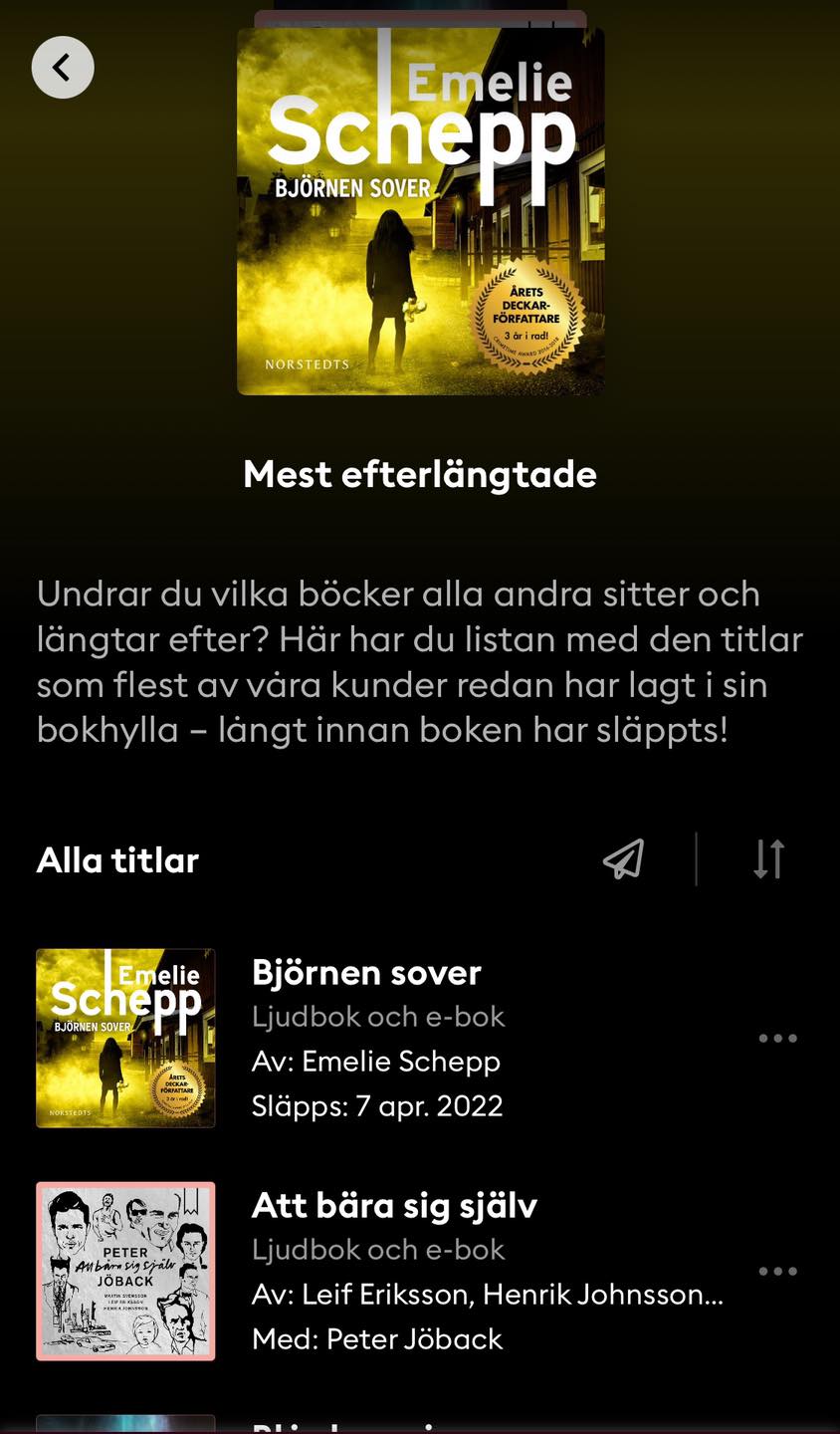 When The Wind Blows is number one on Storytel...
When The Wind Blows is number one on Storytel's list of most anticipated books! Crazy, and very funny of course. Thank you to all of you who have already put the book on the bookshelf. Now I just have to finish editing it too 😅
The book will be released on April 7 and this time face Jana Berzelius with a nerve-wracking murder case with unexpected twists. A man is found brutally murdered in his home outside Norrköping. Inside the mutilated body is a teddy bear. The stuffed animal leads Detective Inspector Henrik Levin and Detective Inspector Mia Bolander to Filippa Falk, a former police officer who lives with a protected identity. She has suffered a terrible tragedy and is the only one who has a connection to the perpetrator. But does she really want to help the police solve the case? While prosecutor Jana Berzelius tries to track down the killer, her dark past reminds her. She will do anything to protect the man she loves. But he has discovered her secret, and he is determined to find out the truth. No matter what it might cost him.